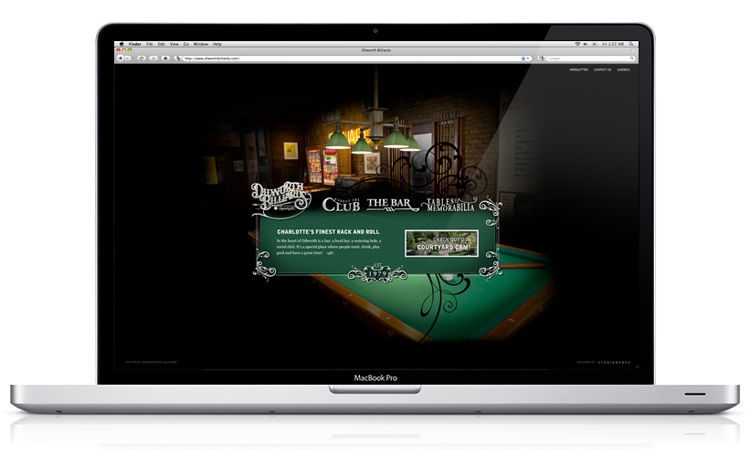 The Story
Dilworth Billiards began in late '79 with five tables and a dream. The idea was to collect, restore and market antique pool tables and memorabilia while also serving as a private billiard room and pub. A quarter of a century later, Dilworth Billiards is still a special place where people meet, drink, play pool and have a great time — but they were lacking an online presence. So they came to Studiobanks to create a site that portrays its unique character while also building general awareness for the club.
My Role
Lead Developer (ActionScript, Flash, HTML, CSS, PHP, MySQL, XML), Motion Designer and Animator. Work completed for Studiobanks.
Awards & Accolades
A 2008 Silver ADDY® Award (for the Charlotte area) and a 2008 Silver BOOM! Award.