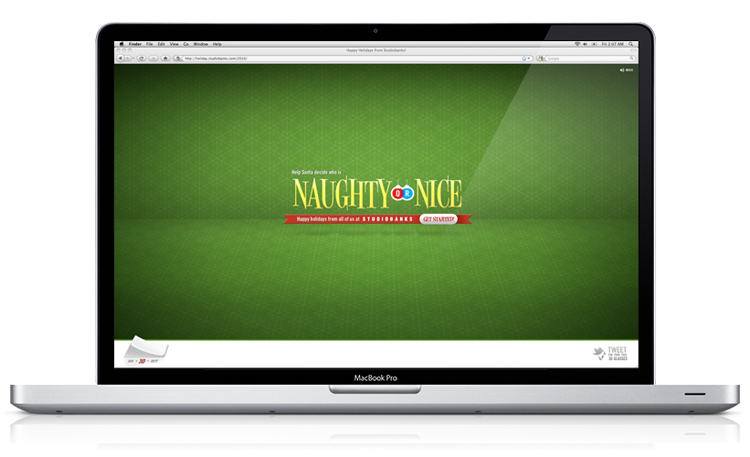 The Story
Every year at Studiobanks we design a holiday card to send out to our clients and friends. In 2010, each card was accompanied with a pair of 3D glasses, which the recipient was encouraged to use to view our 3D holiday website. The goal of which is to allow each user to build their own, custom (3D or 2D) wallpaper featuring the Studiobanks team to download as a special, holiday treat.
My Role
Art Director, Photographer, Lead Developer (ActionScript, Flash, HTML, CSS, PHP, MySQL, XML), Production Artist, Motion Designer and Animator.
Awards & Accolades
A 2010 Gold ADDY® Award (Charlotte area).