Think It Up's Viewing Station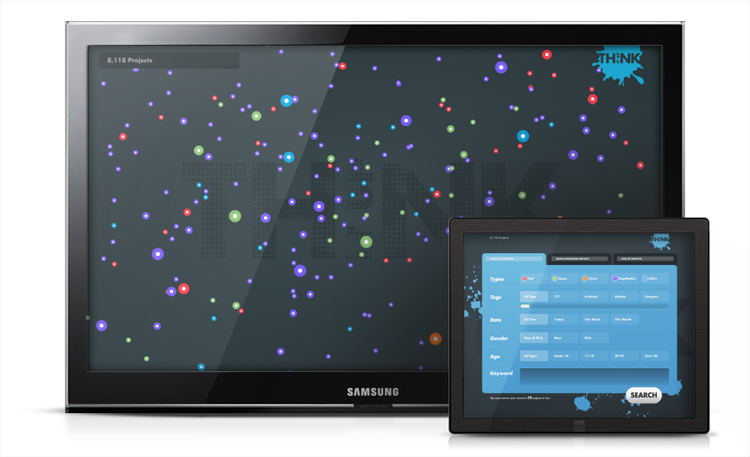 The Story
As one of the leading hands-on science centers in the country, Discovery Place offers visitors the opportunity to gain a greater understanding of the basics of science, technology, engineering and mathematics in a fun, interactive and informal setting. Think It Up is a featured exhibit of Discovery Place that's intended to facilitate engagement in the processes of innocation.
Studiobanks was approched to create three touch screen applications, for Think It Up, intended to document and view each visitor's creations. The Viewing Station allows visitors casually search and browser all of the creations that have been submitted by the exhibit's Share and Stop Motion Stations.
My Role
Concept Artist, Lead Developer (ActionScript, Flash, HTML, CSS, PHP, MySQL, XML), Motion Designer and Animator. Work completed for Studiobanks.