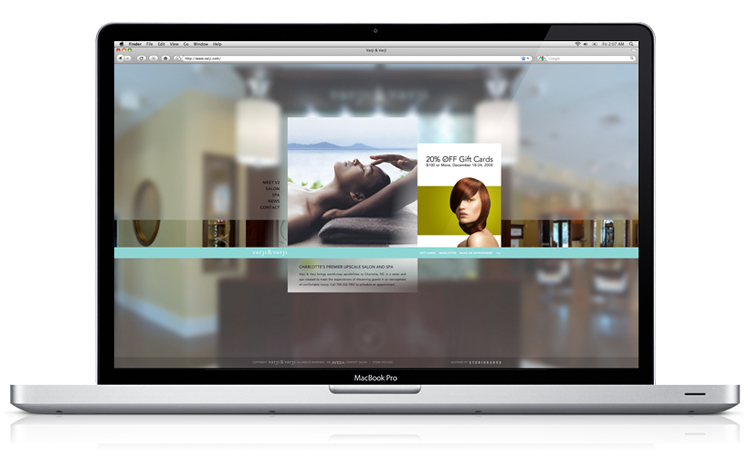 The Story
Since 1996, Max and Susan Varji have shared a passion for the beauty and spa industry. This passion is what lead them to founding Charlotte's premier, upscale salon and spa: Varji & Varji. As an Aveda Concept Salon, Varji & Varji is committed to providing their guests a world-class salon and spa experience in an atmosphere of comfortable luxury. Varji & Varji needed a website where visitors could experience what it's like to be in the salon — and that's exactly what Studiobanks tried to capture in the creation of their site.
My Role
Lead Developer (ActionScript, Flash, HTML, CSS, PHP, MySQL, XML), Motion Designer and Animator. Work completed for Studiobanks.
Awards & Accolades
A 2008 Silver ADDY® Award (for the Charlotte area).